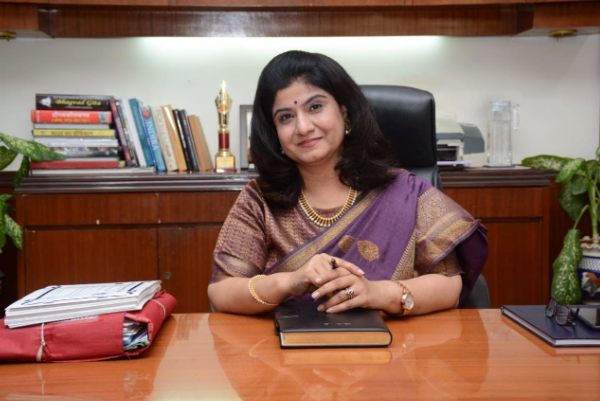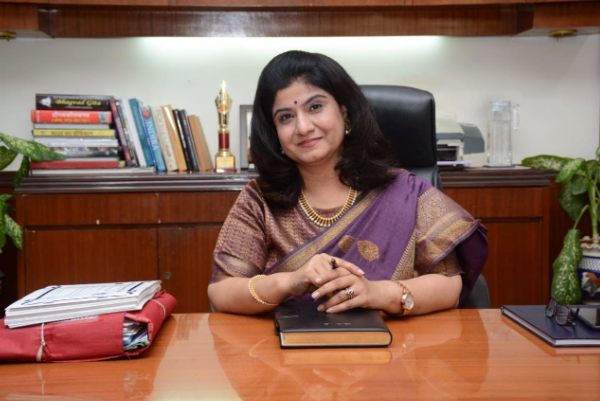 Dr. (Mrs.) Hemlata Bagla
All glories and grandeurs of success originate from the human skill of management. All creations, innovations and associations achieve accomplishments only through the way of effective management. If any institution stands ahead and marks an exemplary impression upon time, the credit shall be given to its managers.
Founded with a vision of producing ace managers, KCCMS is persistent in its efforts to provide an organised system of academic engagement. We have been resolute to maintain an advanced educational structure which would ensure our student's intellectual, moral and spiritual development. Indeed, our goal is to mould young minds into professional business managers who will lead our institutions through the dynamics of complex and challenging circumstances.
The new transformed world needs managers of calibre, who will sail the businesses trough the tides of all socio-economic modifications. In tandem with the demands caused by rapid change in the work culture, KCCMS is updated with enhanced mechanisms for progress.
I am glad to announce that in our forthcoming educational endeavours, we are introducing new PGDBM programs in Healthcare and Diagnostics. These programs are designed in order to engage the wider spectrum of learners like professionals, defence officials, senior citizens etc. Furthermore, efforts are also made to include 10 th Std. students in these programs to introduce them with the elementary aspects of management studies.
It gives me immense pleasure to cordially invite representatives of your esteemed organisations to come and see what KCCMS is all about and select the gems we have carved out of the young minds in the form of the managerial prodigies you are seeking.
Dr. Hemlata K. Bagla
Honorary Directory